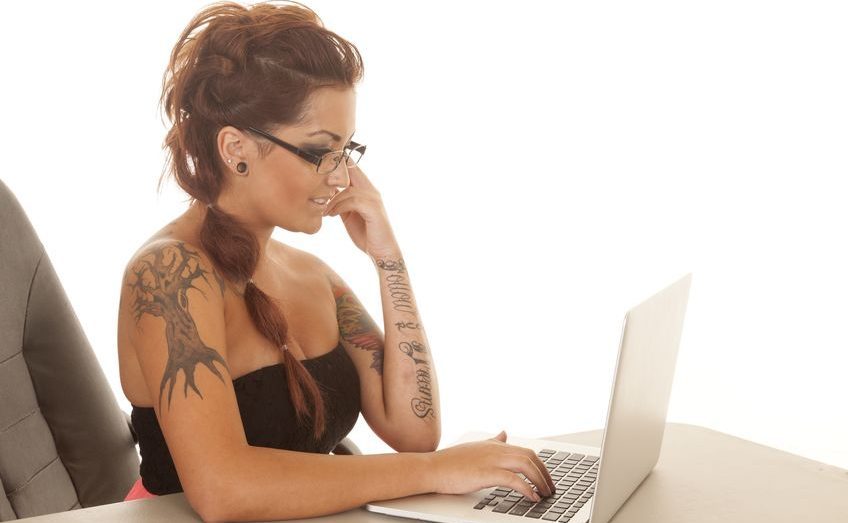 February 5, 2019
How to Engage Audiences to Take Actions:
Important Considerations for Social Impact Leaders
If you are creating a social impact message where you want others to engage or take action, there are several considerations for inspiring an audience.
In my latest book Catalyst: Speaking, Writing and Leading for Social Evolution, I identify five different message types that can be used to create various effects on your audience:
(i) Cathartic Message
Allows the audience to release and transform the emotional pain and suffering they have been experiencing.
(ii) Compassionate Message
Supports the audience to feel understood and see that you either have had similar feelings to them in the past, or you know how they feel.
(iii) Visionary Message
Sharing your vision of a different future and the obstacles we need to overcome for that vision to be realized.
(iv) Story Message
Using a story to create a connection to your audience.
(v) Leading by Example
The messenger IS the message.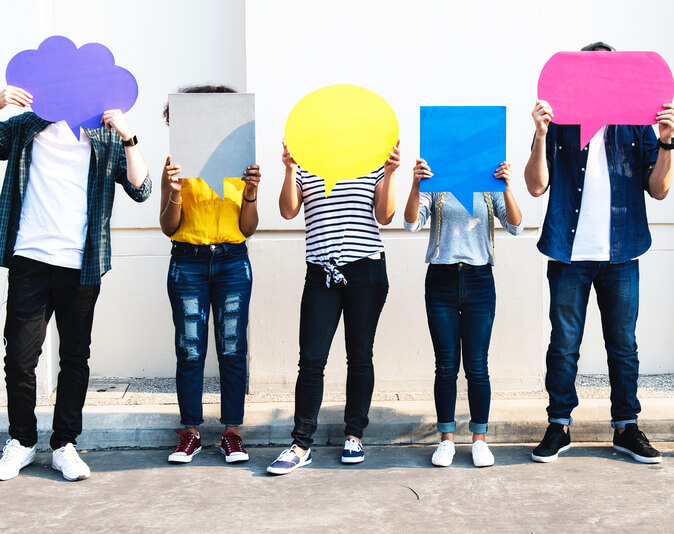 Story Message

Out of the five message types, if you want to engage an audience to take action the story message will create the most powerful connection. In Catalyst, I broke down one of the most effective uses of the story message that I have seen in some time: Brandon Stanton (founder of Humans of New York) had started a GoFundMe campaign on behalf of the Love Army with the goal to raise $600,000 to build houses for Rohingya refugees.
In just a few days, the campaign reached its original target and by the eleventh day, it had reached over $2,000,000.
If you are engaging others to take action and make a difference, you may be asking what made this campaign such an astronomical success when the Rohingya refugees had barely been acknowledged by the Western world. The answer to that question is a simple one: stories.
Using Stories as a Force for Change

Humans of New York built an 18-million-strong following because of Stanton's ability to capture a personal story in one paragraph. He writes as though he can see into the heart of his subject and, with an accompanying photograph, he allows his audience to witness their world, whether they are on the streets of New York, Delhi, Tehran, or in a Rohingya refugee camp. For a split second, all perceived barriers of class, religion, or race disappear, allowing one human to meet another without judgment or prejudice.
How the Campaign Unfolded

For ten days, Stanton told the refugees' stories. He allowed his audience to bear witness to the atrocities they had faced. And in ten days, over 36,000 people responded with donations.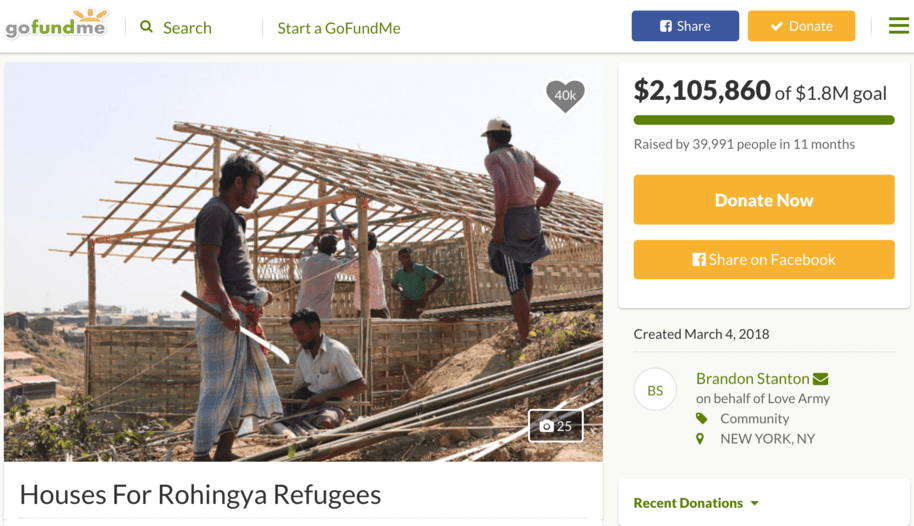 The following story is an example featured on the Humans of New York Facebook page on March 5, 2018; it was accompanied by a picture of a man holding two small children (the story contains sensitive and violent content):
They didn't say a word. They just started firing into the air and lighting our houses on fire. The burning began on the north side of our village, so we fled south into the forest. We walked all night through the dark. I could hear people in the forest all around me. We were too afraid to rest. When the sun began to rise, everyone panicked and started to run. I noticed two children leaning against a tree. Both of them were crying. The boy said nothing. The girl would only tell me that her mother had been killed. When I asked if they wanted to come with me, they nodded 'yes.' I'm taking care of them the best I can, but it's difficult because I already have a large family. I think they are happier now. The girl has made some friends in camp. But she still keeps asking about her mother.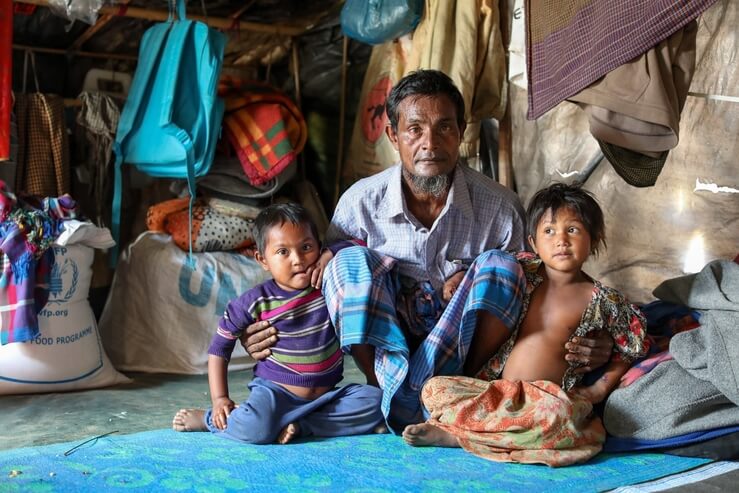 How Story Messages Differ from Other Message Types
In the same way that "not all superheroes wear capes," a story message of this kind differs from the other types in that it puts the subject, rather than the storyteller, at the center.
If you want people to care, then stories are your most valuable currency. You can describe an issue or a problem, but if you don't create a human connection, or engage emotion, then that caring pathway will be difficult to create. If your aim is to engage the help of others, then leading with the stories of your subjects is one of the most profound ways to generate compassion from your intended audience.
Why the Context of a Story is Essential
There is one important caveat, though, if you are sharing a story because you are trying to lead others to take action. Your story needs to have three components presented separately. The first component is the story itself. The second is the context of the story, and the third is an instruction for action. In the campaign highlighted above, Stanton directly followed each story—divided by a dotted line—with the context for what he had shared, letting his audience know what he wanted them to do. In the case of the story above:
This week I'm sharing a series of firsthand accounts from Rohingya refugees. The Rohingya are a persecuted ethnic minority who have been violently evicted from Myanmar by Buddhist extremists. Over the past year, nearly 700,000 Rohingya have been driven from their homes and are now residing in refugee camps in Bangladesh. Their living conditions are already dire, and monsoon season is approaching. As we share their stories, we are raising money to help build inexpensive bamboo houses for these refugees. (They are currently living in plastic tents.) Bamboo houses can be built for $600 a piece, and we've raised enough for over 400 so far. Please consider donating.[iii]
The story itself needs to engage emotion. The context needs to focus mainly on the recent history of the people you are representing, as it is usually more relatable to the audience you are trying to engage to talk about what these people are going through now, rather than what they went through decades or hundreds of years ago.
The call to action is usually at the end and asks for a direct contribution from the audience (anything from a financial or material contribution, to volunteering time, to signing up for a workshop or program). The combination of these three elements is crucial to success. Those with a story message will often make one of the following errors—with the result that their statement will not connect with the audience or lead to action:
Sharing the story without a call to action; people will be moved but they won't know how to help.
Sharing the context of the story, such as in the example above, but not making the human connection with the actual story or one or more individuals.
Asking for action or a donation without sharing the context or the personal story. For example, recently I consulted for a company that was trying to help refugees find employment, and I saw right away that they had overlooked the opportunity to share the context of the challenges that the refugees faced or the personal stories of the people they were helping. By assuming that people knew, they were missing the opportunity to create human connection.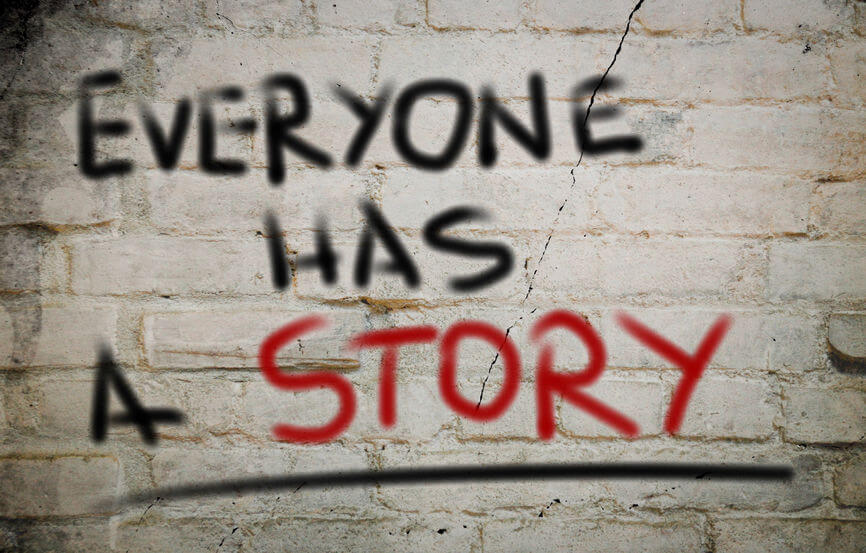 EXERCISE: If you have a story message, whose story are you telling? Even if you are focusing on the plight of a group of people, do you have one or more individual stories that you can use in order to create a human connection?
What is the context of the story? The focus needs to be on the
recent
history of what the group you are representing has been through.
What is the action that you want your audience to take? How will you call them into that action?
---
For the past decade, Sasha Allenby has been a ghostwriter for some of the greatest thought-leaders of our time. Her journey started when she co-authored a bestselling book that was published in 12 languages worldwide by industry giants, Hay House. Since then, Sasha has written over 30 books for global change agents. Following the events of the last couple of years, she turned her skill set to crafting social messages. Her latest book Catalyst: Speaking, writing and leading for social evolution supports thought leaders to craft dynamic messages that contribute to change. 


You are a catalyst or visionary who is crafting an evolutionary message. You want to be part of a community that supports you to make a difference with your spoken and written word. Sign up to receive weekly blogs and updates that enable you to craft your unique message.